Pia is a contemporary hyperrealist artist and musician. Self-taught, she works with both traditional and digital mediums. Medium aside, her goal has been to create pieces of work indistinguishable photography and, most recently, to create immersive environments for her pieces. Fine art aside, she's a vocalist.

She speaks English, French, Japanese, Hindi, Urdu, and Sign Language and has lived in America, Europe, and Asia. She has a degree in Economics, Business, and Philosophy from New York University. When she's not hiding behind her canvases or tablet, she can be found jamming and singing on the piano, behind the camera shooting photography, and in front of it modeling and acting. Creativity aside, she has worked on Wall Street as an analyst and consultant directly for investment banking COOs.
Her most recent musical collaboration was with rockstar INORAN from renowned band Luna Sea in Tokyo for his album "Between the World and Me." She was also the official photographer for IGN for Nintendo's Mario Cafe opening at Universal Studios Japan and a recurring guest on IGN and Samurai Flag's YouTube channels. Prior to that, her artwork was featured in director Dan Schechter's feature film "After Class" starring Justin Long, Kate Berlant, and Richard Schiff. Formerly, she was a singer for legendary Bollywood music producer Bappi Lahiri.
ピア·ソーニーはニューヨークを拠点に活動をするアメリカのハイパーリアリズム(超写実 主義)の芸術家である。 写真と見分けがつかないようなリアルさ、そして同時に伝統的なアート界に新しい風を吹か すことをゴールに彼女は活動している。独学で学んだアナログやデジタルなど、型に嵌らな い様々なメディアを使って表現をしている。ピアは芸術家であると共に、グローバルな歌姫であり、ピアニストであり、女優、モデル、 写真家、−−様々な顔を持つ。英語に加えてフランス語、日本語、ヒンディー語、そして手話を使いこなすピア。アメリカ の他にヨーロッパやアジアに住んだ経験を持つ。キャンバスに夢中な時間以外は、ピアノを 弾いたり、レンズをのぞいてシャッターを押したり、はたまたカメラの前でモデルをしてい る。 ピアは、インド古典音楽の訓練を受けた歌手でもあります。
創造性は別にして、彼女はウォール街で投資銀行のCOOの直接のアナリストやコンサルタントとして働いていました。
彼女の最近の音楽的コラボレーションは、東京の有名バンドLuna SeaのロックスターINORANとのもので、彼のアルバム「Between the World and Me」に参加しました。また、ユニバーサル・スタジオ・ジャパンでの任天堂マリオカフェのオープンにおいて、IGNの公式フォトグラファーを務め、IGNとSamurai FlagのYouTubeチャンネルにも定期的にゲスト出演しています。その前には、彼女の作品が監督のダン・シェクターの長編映画「After Class」において、ジャスティン・ロング、ケイト・バーラント、リチャード・シフ出演で特集されました。以前は、伝説的なボリウッド音楽プロデューサー、バッピ・ラヒリの歌手でもありました。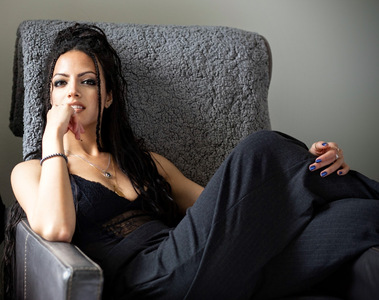 Showcases & Features
2022
Talent for Impossible Objects x Nant Studios Polestar 2 Shoot
2021
Vocalist with INORAN for his album "Between the World and Me," Tokyo
2 music videos with INORAN for "Leap of Faith," Tokyo
2020
Mario's 35th Birthday, Behance, Online
Photographer for Universal Studio Japan's Official Nintendo Cafe Opening for IGN, Tokyo
Recurring guest in Samurai Flag YouTube Channel, Online
Recurring guest in IGN video game reviews, Online
2019
"After Class" by Dan Schechter starring Justin Long, Kate Berlant, and Richard Schiff, Feature Film
Queen City Coffee Roasters Grand Opening, Plainfield, NJ
Seasons of Love, Ayana Arts, NY
Merchandise Design for Official Tote, Ayana Arts, NY
Spring Fundraiser, Share & Care, NY
2018
The American Dream, Room 2018 ft. Spike Lee, Parasol Projects, NY
BURGER, Artsy, Online, May
STILL LIFE, Artsy, Online, April
Jachary and the Stereotypes, Album Cover
Asia / America New Music Institute (AANMI) Grammy nominated album, Album Cover
2017
Artist representation by Artsy affiliate, AS | Artists Studio, October
Amsterdam International Art Fair, Global Art Agency, NLD, August
Pia Solo Show, Greenpoint Gallery, NY, July
Hi-Fructose x Ello, Ello, Online, June
Awarded the Popular Award, which included an art grant, online, November

2016
Studio Visit Magazine, Winter 2016-17 Edition
Photo Real, Manifest Gallery, OH, October
Group Show, Greenpoint Gallery, NY, September
We the People, Arc Gallery, IL, July
Black and White Colors of Humanity, Online, July
People's Choice Competition, Greenpoint Gallery, NY, June
Runner up, winning a 3 person group show in September in 2016.
Drawing Showcase, Greenpoint Gallery, NY, June